Human Rights
Empathy Youth Education
"Now, therefore,
The General Assembly
proclaims
this Universal Declaration of Human Rights
as a common standard of achievement for all peoples and all nations, to the end that every individual and every organ of society, keeping this Declaration constantly in mind, shall strive by teaching and education to promote respect for these rights and freedoms and by progressive measures, national and international, to secure their universal and effective recognition and observance, both among the Member States themselves and among the peoples of territories under their jurisdiction."
– Preamble, 1948, a Democrat US President sent a Republican former Vermont Senator as our UN Ambassador to cast the USA Yes Vote.
Pro-Empathy Freedom Pocketbooks Initiative
Help educate nurturing families
Americans and the world suffer from an empathy deficit. In 1948, Empathy Surplus Network USA believes a new definition of empathy and responsibility was declared by the United Nations in the wake of defeating fascism during World War II. Our ancestors declared that "recognition of the inherent dignity and of the equal and inalienable rights of all members of the human families is the foundation of freedom, justice, and peace in the world." They went on to say that "it is essential if man is not to be compelled to have recourse, as a last resort, to rebellion against tyranny and oppression, that human rights should be protected by the rule of law." The United States still has not enabled any of the five of eighteen ratified human rights treaties. 
We launched the Pro-Empathy Freedom Pocketbooks Initiative in 2018 to partner with other civil society organizations, ethical businesses, and government task force agencies to distribute complimentary pocketbook copies of the Illustrated Universal Declaration of Human Rights to students in K-college every year through their teachers, parents, grandparents, other relatives, and youth workers.
We Need Pro-Empathy Freedom Pocketbook Partners
Pro-Empathy Freedom Pocketbook Partners are donors, fundraisers, and human rights pocketbook distributors who help us cultivate empathy in our personal centers of influence. Click on the ESNU logo below and join our team. Partners help distribute complimentary human rights pocketbooks to students in K-college through fundraising and teacher, parent, grandparent, and youth worker recruitment on behalf of their own organization's efforts to educate youth about human rights. They brand their efforts using their own organizational logos and mission.
Each dollar raised by a Pro-Empathy Freedom Pocketbook Partner member is invested as follows: 80% complimentary pocketbooks and 20% pocketbook partner grants.
Sustained Human Rights Pocketbook Donations / Year
ALL-TIME Human Rights Pocketbooks donated since 2018
Total Donations Since 2018
Current individual average monthly donation from 10 monthly donors. $13/mo donates 12 pocketbooks per year.
Pro-Empathy Freedom Pocketbook Partner Teams
Click on a team logo below to find a fundraiser and make your donation.
Commitment to Govern with Empathy for and Responsibility to Human Beings Begins in Nurturing Families
Our 4th edition of the Illustrated Universal Declaration of Human Rights includes more than 40 icons of the Convention of the Rights of the Child promoted by UNICEF. The United States of America and Somalia are the ONLY two countries in the world that have refused to ratify this human rights treaty. Consider watching this 2-minute video.
Our Pro-Empathy Freedom Pocketbook Sponsors
We are grateful for sponsors who donated $2500 or more to launch this youth human rights education initiative.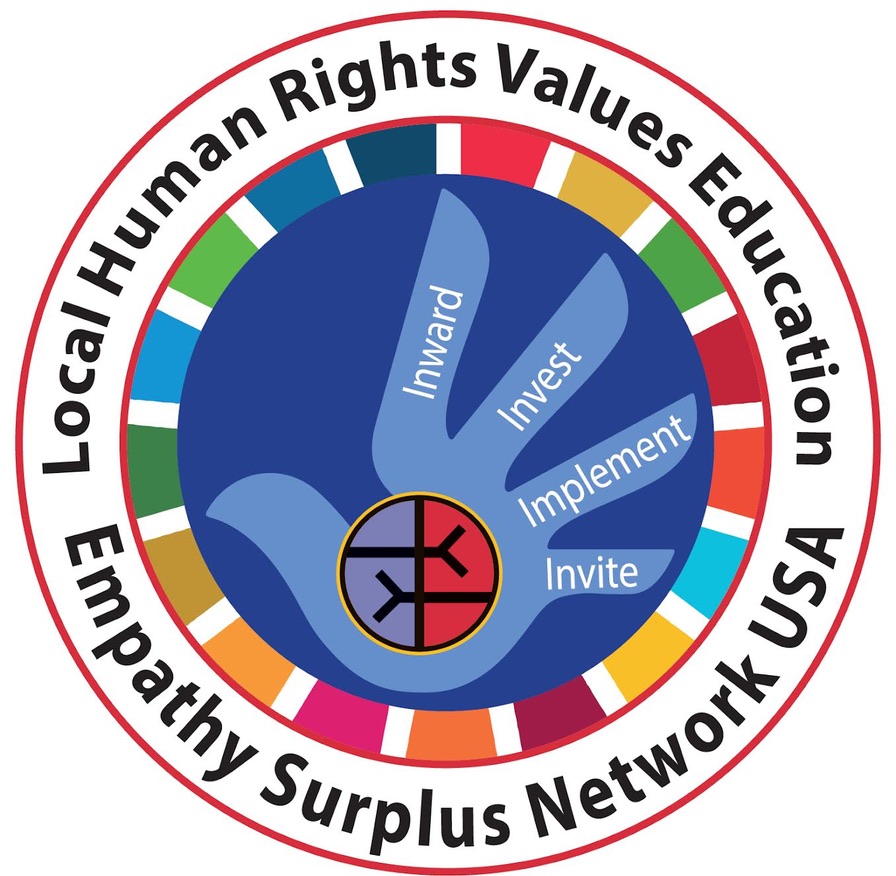 Caring Thought Leaders Core Values
Empathy
the soul of democracy
Responsibility
both personal and social
Commitment
to govern with empathy and responsibility
Pro-Empathy Freedom Voters
Cultivate Empathy with
Culture Diplomacy S.H.O.E.S.
S - Show up at public and private meetings to cultivate empathy
H - Help elected officials cultivate empathy in civic tasks
O - Organize to cultivate empathy in civic tasks
E - Educate about human rights empathy, the soul of democracy
S - Start each day to publicly cultivate empathy
George Lakoff's Resources
The basic idea is this: Dr. Lakoff's resources are free and open to all. He will provide framing suggestions regularly over social media, and whoever receives them can decide how to use them, and whether to share them or retweet them.  Dr. Lakoff's process is bottom-up.
Dr. Lakoff also offers this framing service to activist organizations, media folks, and elected officials and their staff.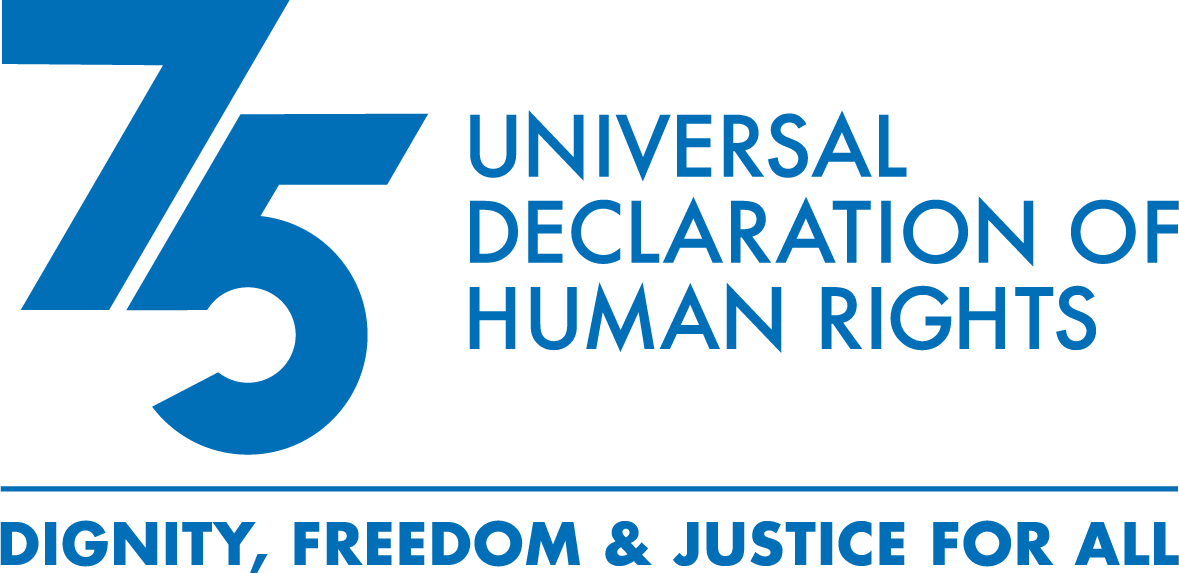 Pro-Empathy Pledge to the People of the World
(Recited while holding a neighbor's hand. People from other countries may insert the name of their country.)
I pledge allegiance to the people of the world
and to my neighbors in the United States of America
and to our human rights, which I defend and promote,
one world governed with empathy and responsibility,
with liberty and justice for all.
Empathy Surplus Network USA is a 501c3 local human rights empathy education community of practice that applies the latest brain insights of George Lakoff to moral and political discourse to protect human rights with the rule of law. To reverse our national empathy deficit, we invite you to join our culture diplomacy initiative to make empathy, the soul of democracy and ethical business, the center of public and private debate. Donations are exempt from federal income taxation under section 501(a) and described in section 501(c)3 of the Internal Revenue Code.
UNITED NATIONS GLOBAL compact resources
Pro-Empathy Freedom Declaration
I am a progressive -
caring human being
in a strong, diverse community
of nurturing families.
I am a pro-empathy voter and
govern with empathy for and
responsibility to others.
I here highly resolve that
this nation shall have
a new birth of freedom
- and that government
of the people,
by the people,
for the people
shall not perish
from the earth.
I am a person
with human rights.
I care for my own
Safety and Happiness
and that of others.
I am the solution to
expanding life, liberty,
and the pursuit of happiness.
And for the support of this
declaration, joining
progressive human rights
advocates and
pro-empathy voters,
we mutually pledge
to each other
our Lives, our Fortunes,
and our sacred Honor.
+ + +
Pro-Empathy Freedom
Declaration Toolkit