Now Celebrating Our 12th Year
Sustained Human Rights Pocketbook Distributions / Year
ALL-TIME Human Rights Pocketbooks distributed since 2018
"Reframing IS Social Change." – George Lakoff
The Empathy Surplus Project Foundation is a charitable collective thought leadership education organization.We promote effective government of, by, and for people, progressive markets, mutual responsibility, stronger people, and better futures through Four Empathic Activities, described below. Your donations help strengthen human rights education in our online communities of practice and our partnerships with ethical businesses that participate in the UN Global Compact, civil society, and local government task forces. Caring citizens are the solution. #GoEmpathySurplus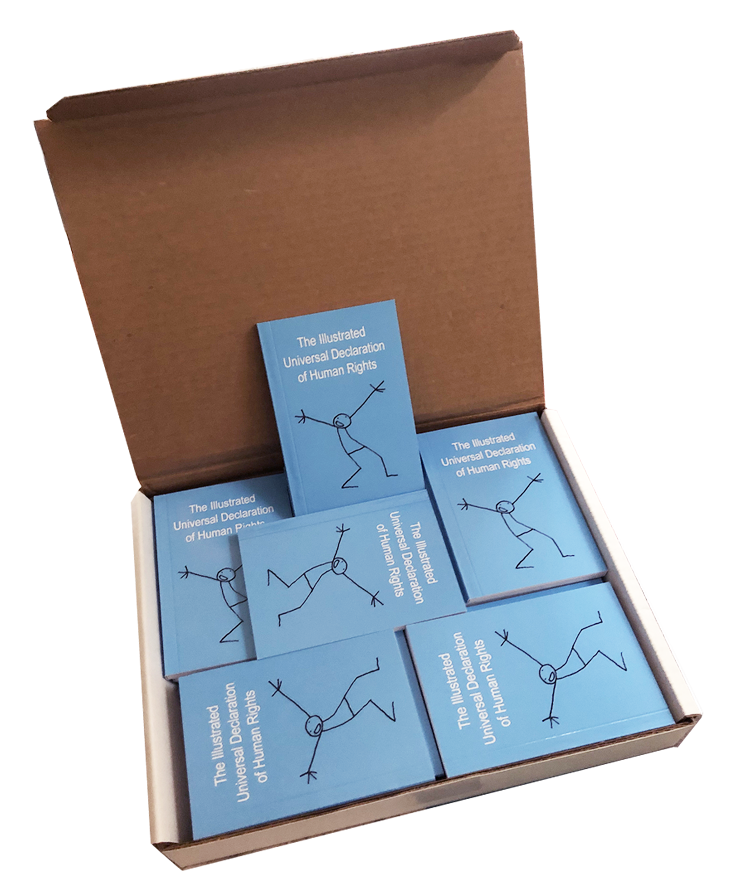 We need YOUR help!
The Human Rights Pocketbook Venture is a positive peace initiative of the Empathy Surplus Project. We want to partner with United Nation Global Compact participants, especially the USA Network, as well as civil society organizations with UN roots, like Rotary, Lions, and Kiwanis to distribute a personal copy to every 2nd, 5th, and 9th grader and incoming college student every year. Here's the list of current schools participating in the Human Rights Pocketbook Venture.
Our Four Empathic Activities
We are a community of practice. Every day we promote the idea of a government of, by, and for the people, progressive markets, and mutual responsibility by practicing Four Empathic Activities. We:
Inwardly Digest
and use the latest brain insights of Dr. George Lakoff to frame daily caring conversations that promote human rights.
invest
in weekly conversations in our online educational communities of practice about Dr. Lakoff's work and to identify caring policy direction frames.
implement
those caring policy direction frames by governing debate on social media and through partnerships with ethical business, effective government institutions, and civil society organizations.
Invite
others to join us and promote effective government, progressive markets, and mutual responsibility.
Empathy is the soul of our republic and democratic institutions. Today's challenge is how to reverse the world's empathy deficit.
Empathy is hard-wired in humans at birth through neural pathways and can be strengthened or weakened through nurturant parent governing or strict father governing of the family, respectfully. The language of those same nation as family metaphors that are also used unconsciously in ethical business, public government task forces, and caring society organizations create morally complex individuals. By using empathic language we can protect and promote effective government.
George Lakoff – Cognitive Scientist and Linguistic Expert for Progressive Speech 
Experts help us know our values and reframe the debate. Our #1 priority is to promote the application of the insights of the cognitive scientist and linguistic expert, Dr. George Lakoff. Our communities of practice, neighborhood Empathy Surplus Congresses, are…
Climate Survival
Supporting young caring citizens fighting for their lives is critical to climate survival. That's why we encourage our neighborhood Empathy Surplus Congresses to host and co-host Greta Thunberg's #FridaysForFuture.
Our Blog
What's happening now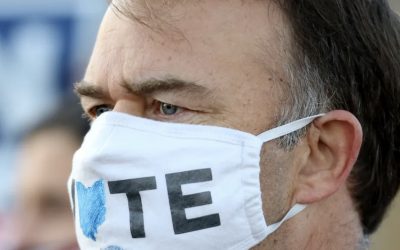 Lakoff writes, "Rationalism is a problem because many people still believe that its espoused principles are true. Many folks who are active in politics got their degrees in political science and law," where flawed Enlightenment reason theory is taught.
read more
"Liberty cannot be preserved without a general knowledge among the people."
Our Human Rights Pocketbook Venture
sponsors & partners
Contact us below to sponsor an ad in the next edition.
UNITED NATIONS GLOBAL compact resources
George Lakoff's Resources
The basic idea is this: It is free and open to all. We will provide framing suggestions regularly over social media, and whoever receives them can decide how to use them, and whether to share them or retweet them.  The process is bottom up.
We also offer this framing service to activist organizations, media folks, and elected officials and their staffs.
Your Donations Strengthen Caring Thought Leadership Education
The Empathy Surplus Project Foundation is a charitable collective thought leadership education organization headquartered in Wilmington, Ohio that encourages its stakeholders to inwardly digest and use the work of Dr. George Lakoff every day to frame caring conversations that promote human rights. Donations are exempt from federal income taxation under section 501(a) and described in section 501(c)3 of the Internal Revenue Code.